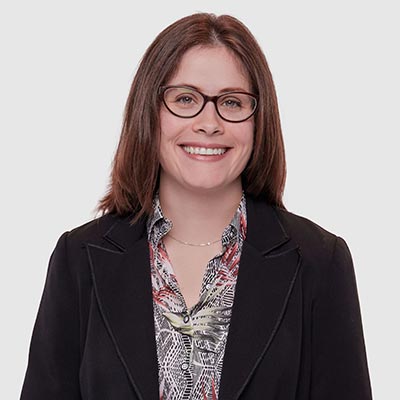 Alanah graduated from the University of New Brunswick, Faculty of Law, on the Dean's List in 2018. Prior to law school, Alanah obtained a Bachelor of Arts in Classics from the University of King's College and Dalhousie University. During her time at law school, Alanah completed internships with the Department of Public Prosecutions in Fredericton and with the Judges of the Nova Scotia Supreme Court in Halifax. She won awards at UNB for achievement in legal writing and in criminal law. Alanah completed her articles at Pressé Mason and was called to the Bar in 2019. She has been practicing at Pressé Mason ever since.

Alanah is a passionate advocate who helps clients with criminal law problems, including criminal charges, peace bond applications, and Motor Vehicle Act offences, as well as clients with personal injuries from motor vehicle accidents and slip and fall accidents.

Alanah has published articles both in print and online on a number of criminal and quasi-criminal subjects, including sexual assault, impaired driving, the right to bail, and the right to disclosure. She is a member of the Nova Scotia Barristers Society, the Canadian Bar Association, and the Nova Scotia Criminal Lawyers Association.

When she's not in the office or the courtroom, you'll find Alanah spending time outdoors biking, hiking with her dog (Max), and riding her horse (Marcus).


Some of Alanah's publications include: