Barry Mason, K.C.
Partner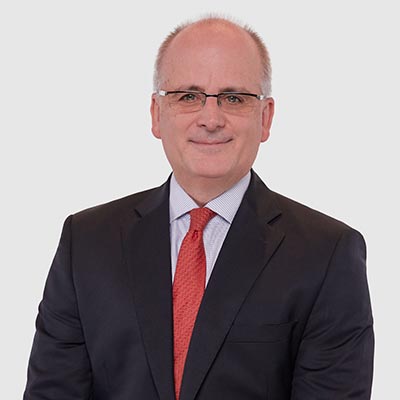 Barry is a founding partner of the Bedford Law Firm, Pressé Mason. He graduated from St. Mary's University with Bachelor of Science and Bachelor of Arts Degrees and graduated from Dalhousie Law School with a Bachelor of Law Degree in 1993. Barry was admitted to the Nova Scotia Bar in June 1994.

Barry is a member of the Nova Scotia Barristers' Society, the Canadian Bar Association, the Ontario Trial Lawyers Association and the Atlantic Provinces Trial Lawyers Association. He is a past president of the Atlantic Trial Lawyers Association.

Barry has respresented thousands of injured Nova Scotians and has appeared before various courts and tribunals. In 2002, he represented the Nova Scotia Provincial Injured Workers' Association before the Utility and Review Board concerning auto insurance premiums in Nova Scotia. Barry was lead counsel for Melissa Gionet, Helen Hartling and the Coalition Against No Fault Insurance in the constitutional challenge to the Auto Insurance Reform Act. Barry represented the Coalition Against No Fault Insurance before the NSUARB in 2010 in the Minor Injury Cap Hearings and cross-examined the Newfoundland Public Utility Board's actuary in 2018 during the Newfoundland Auto Insurance Review Hearings.

Barry served as a member of the discovery and disclosure working group of the Nova Scotia Rules Reform and Revision Project. Barry is a director of the Atlantic Provinces Trial Lawyers Association, Past-Chair of the Bedford Business Association, member of the Bench/Bar Rules Committee and serves as Chair of the IWK Foundation. Barry frequently presents at Continuing Legal Conferences throughout Canada.

Barry has been recognized since 2007 in the Best Lawyers in Canada for his work in the field of personal injury law. Barry has been awarded the Canadian Bar Association's Community Service Award (2008), APTLA's Courageous Advocacy Award (2011), Democracy 250 Medal and was named Bedford's Volunteer of the Year (2007). In December 2014, Barry received the designation of Queen's Counsel from the Province of Nova Scotia.