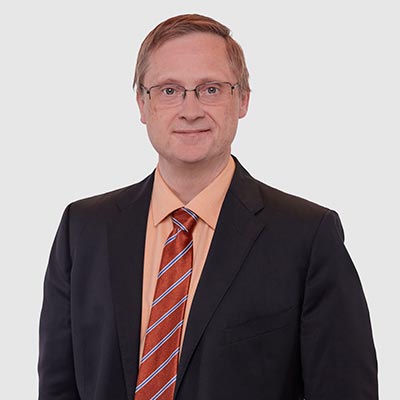 Glenn graduated from Dalhousie Law School in 1994. After completing a clerkship with the Nova Scotia Supreme Court, he began practicing law in 1995, and joined Pressé Mason in 2003.
An experienced civil litigation lawyer, Glenn has focused on representing plaintiffs in personal injury cases for more than 25 years. He has litigated numerous cases in the Supreme Court and Court of Appeal and has appeared before many administrative boards and tribunals. Glenn is a member of the Nova Scotia Barristers' Society, the Atlantic Provinces Trial Lawyers Association, the Canadian Bar Association and the Advocates' Society. He has been repeatedly recognized in the area of personal injury law by The Best Lawyers in Canada.
In addition to motor vehicle and other accident cases, Glenn represents many disabled persons who are pursuing claims for short- and long-term disability (STD andLTD) benefits as well as claims under the Canada Pension Plan. He also has considerable experience in medical malpractice and wrongful death cases.
Glenn practices in other areas of civil litigation as well, including employment law. He has experience litigating wrongful dismissal cases, presenting claims from terminated employees and also represents a number of employers, providing advice on their employer/employee relations.